This series of books was completed for an elementary school that needed a serious update on the booklets that they were using for an educational program.
The program is an English language after-school program designed to get students thinking and writing more in English.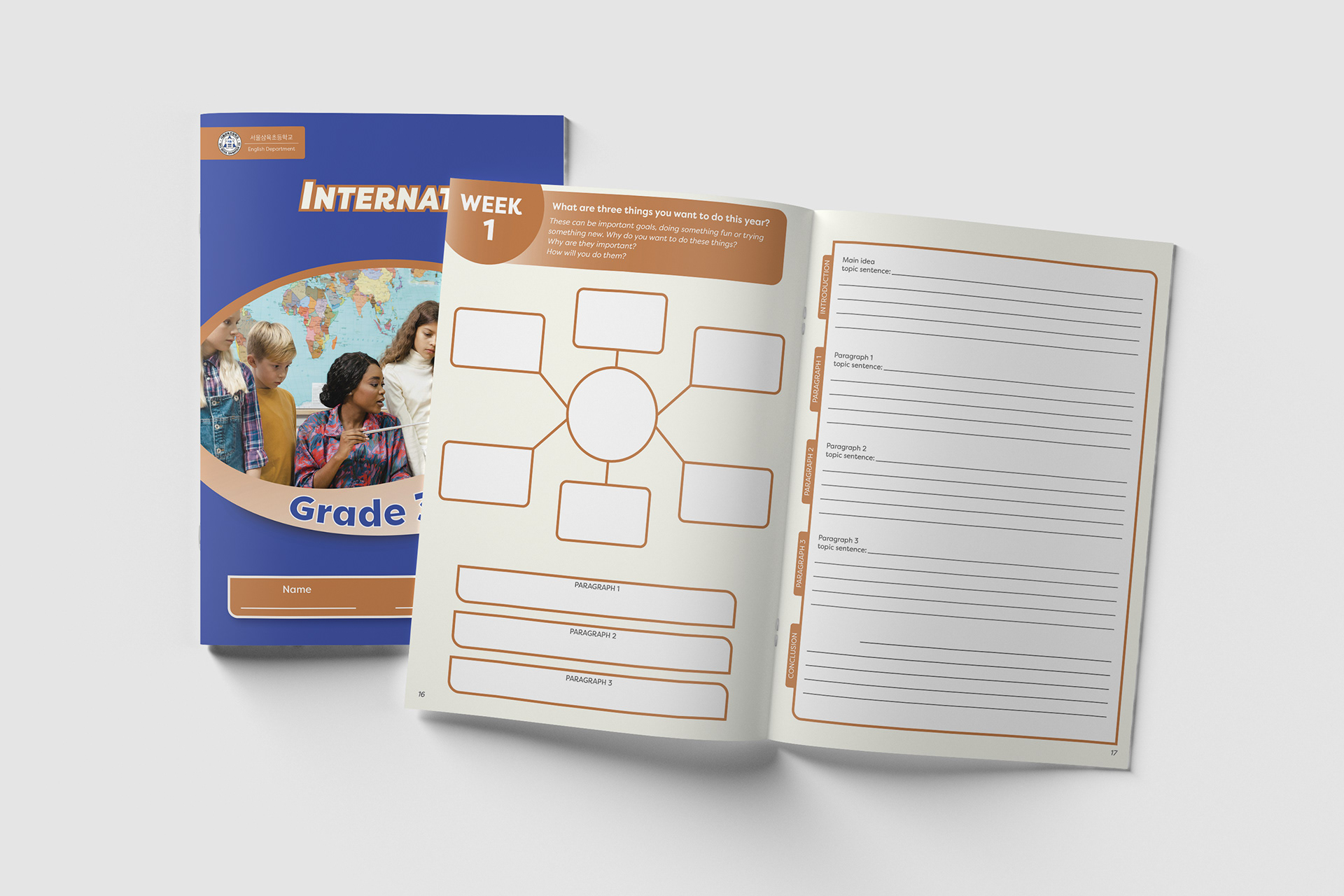 The program is called International Class so I wanted to tie in that title with a theme. The imagery of a globe and books linking the two together signify that study will lead you to be a worldly person.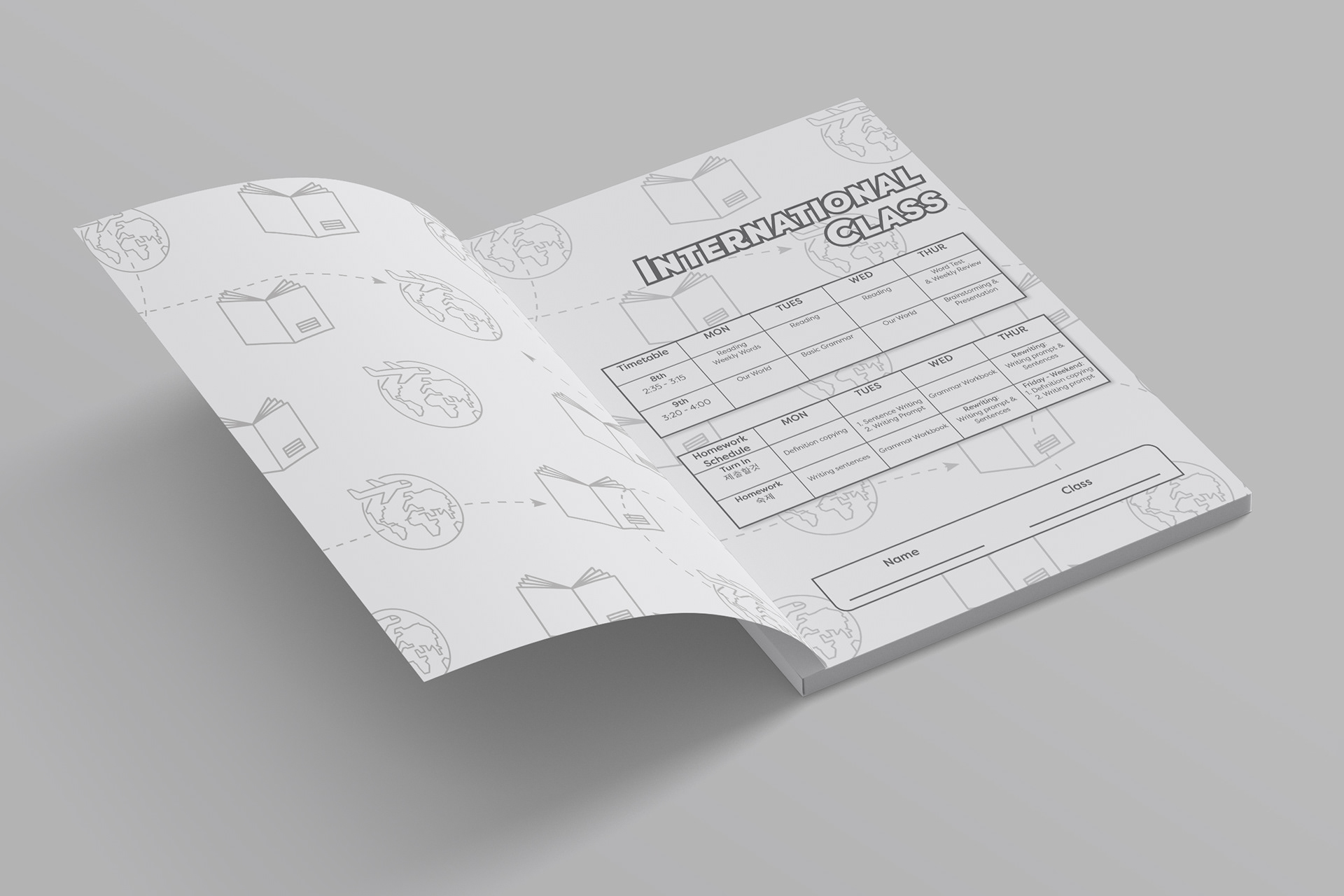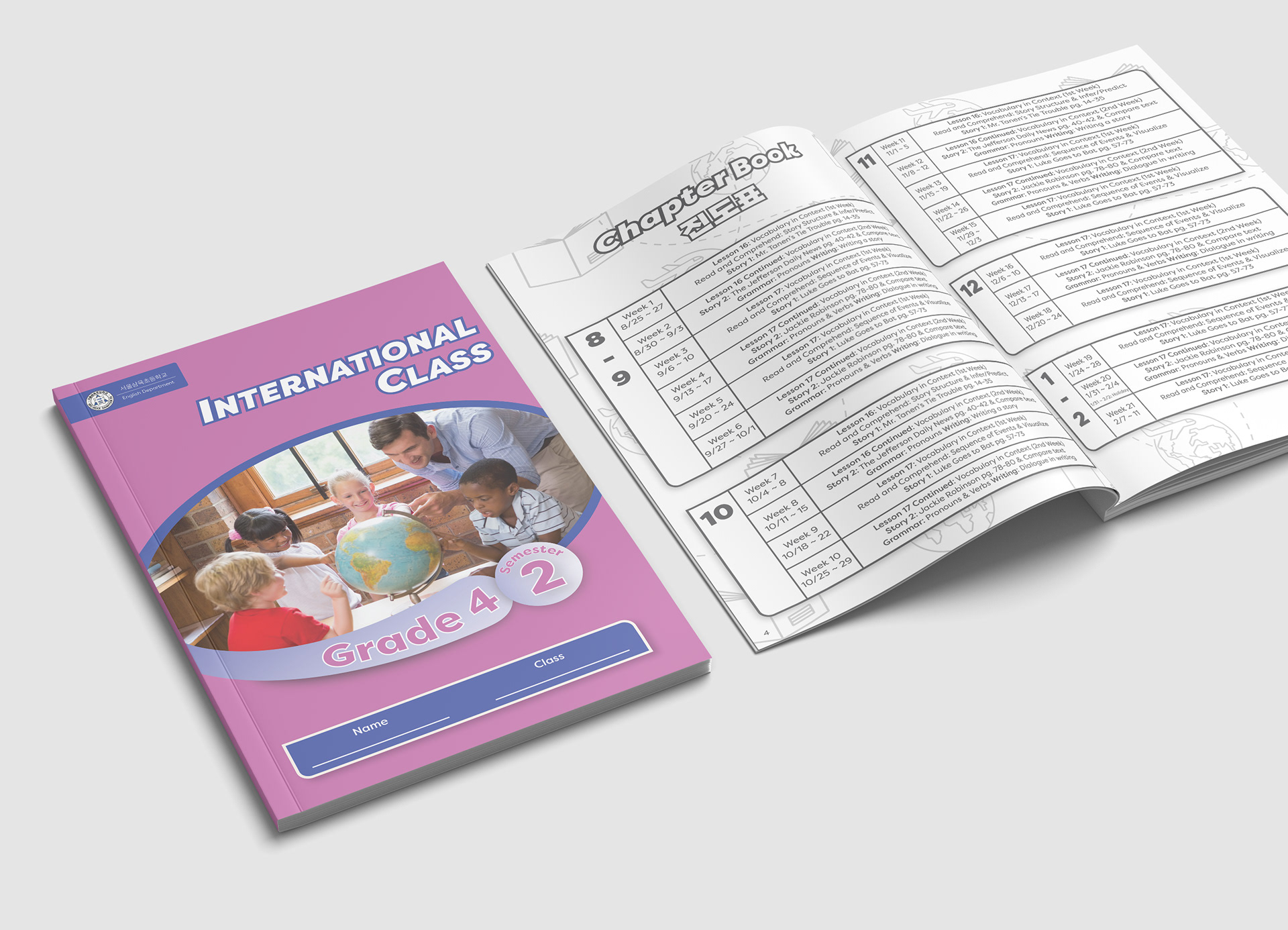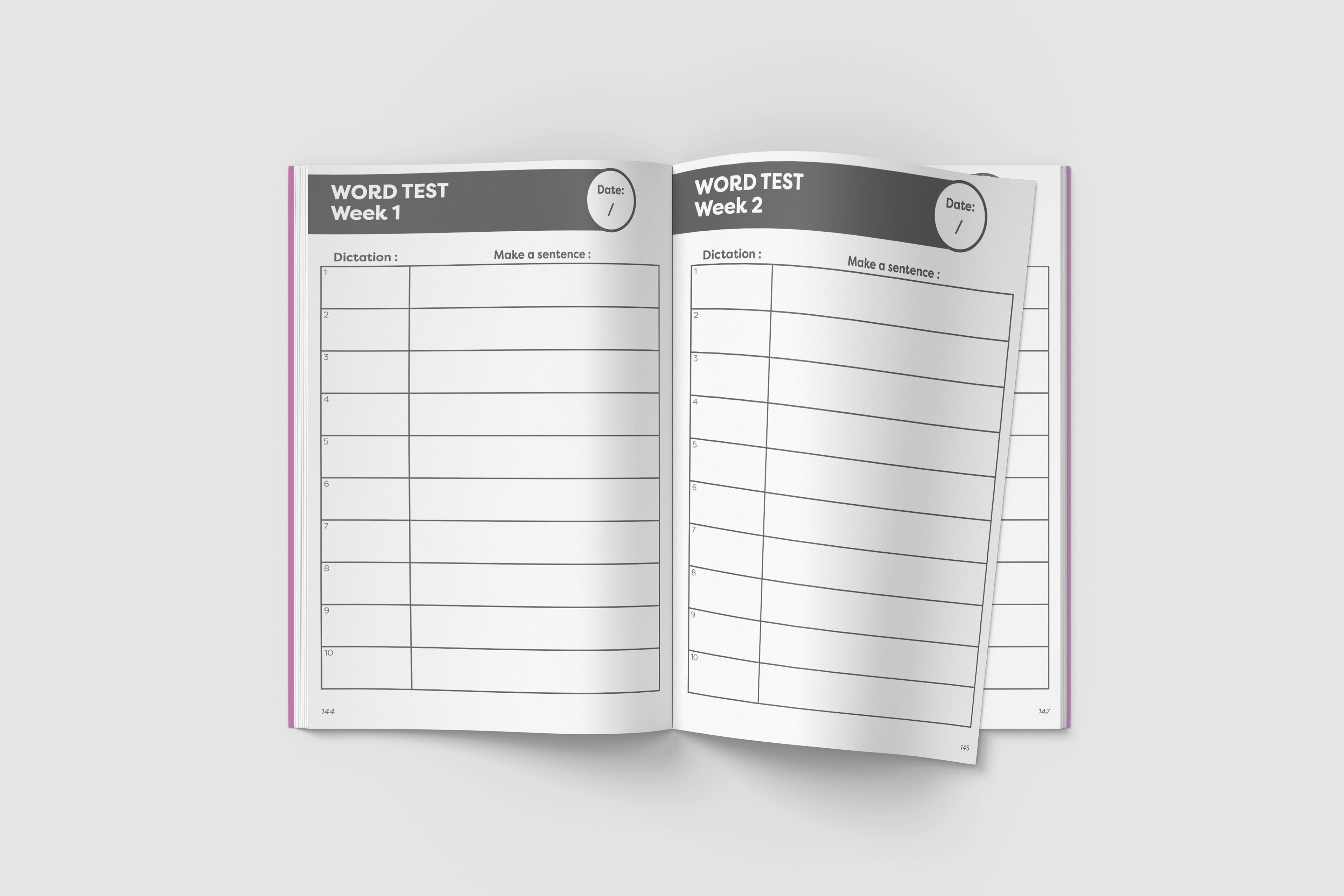 The school eventually settled on a black and white interior which has a more workbook style and they asked for an A4 sized book. The book is divided into two sections, the first being weekly words where you'll find definition and sentence writing along with writing prompts, and a word test section in the back for the students to test their vocabulary skill.
It's marketed to the parents as an academic program so I wanted to find the balance of it not looking too bland for kids and still have an academic look to it.